When people think of human resources, they may be prone to thinking strictly of the hiring process. But in an increasingly competitive marketplace – one that features a very low unemployment rate – HR departments everywhere need to find ways not only to hire the right employees but also retain them.
With so many opportunities now available to qualified candidates, it is crucial for organizations to develop and implement a clear brand identity to both their current team and potential new hires. Here we will discuss some ways in which human resources can utilize brand marketing and help spread positive awareness for your brand.
The Relationship Between HR and Brand Marketing
Human resources and brand marketing may seem like two separate functions within a company, but they are closely intertwined. HR is responsible for managing an organization's most valuable resource – its people – while brand marketing is responsible for creating and maintaining a company's image and reputation. By utilizing brand marketing strategies, HR can effectively promote the company's culture and values to attract and retain top talent.
In today's competitive job market, a strong brand image is crucial to attracting the best candidates. HR can leverage brand marketing by creating compelling employer branding campaigns, showcasing the company's unique culture, and highlighting employee success stories. By doing so, HR can help establish the company as a desirable place to work and a leader in the industry, ultimately driving business success.
HR plays a critical role in promoting and maintaining a company's brand image. HR is responsible for hiring and onboarding new employees, managing employee training and development, and ensuring effective communication within the organization. By aligning their practices with the company's brand values, HR can help strengthen the company's brand image.
How HR Departments Can Improve Your Branding
One way to keep employees engaged is through consistent and visible communication. When it comes to information or updates on important topics such as employee benefits, no one likes to be left in the dark or scrambling to get issues sorted out.
If the time has come for employees to reapply for their healthcare, custom printed cups are an effective way to spread the word. A simple reminder printed on hot cups or clear cups is sure to catch the eye of every employee that walks into the break room or stops by the water cooler.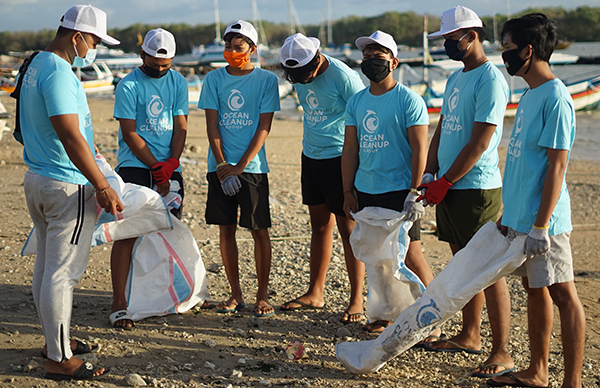 Along with keeping employees informed on important matters, HR departments must also find ways to promote a sense of identity in being a part of the company brand. If the business has recently won any awards, such as recognition in a list of the best places to work or as one of the fastest growing companies, employees will proudly identify with that recognition. You can create custom stadium cups that advertise these types of achievements and provide employees with something unique that emphasizes the great work culture to which they contribute.
While developing a clear and concise brand message within a company is critical, it's just as important for companies to convey that message to the outside world. When a business is active in the community and aims to make a tangible difference beyond their products and services, the effort and results should be recognized.
If employees take part in volunteer activities for causes important to the company culture or mission, they can wear customized apparel and stand out as a team. Employee buy-in can help foster enthusiasm for these efforts and make a positive and memorable impression on both future customers and future employees.
Measuring the Impact of HR Brand Marketing Efforts
Measuring the impact of HR brand marketing efforts is crucial to understanding the effectiveness of these strategies and making data-driven decisions for improvement. By tracking metrics, HR can assess the impact of their branding efforts and refine their strategies accordingly. For instance, they can track employee engagement levels, retention rates, and applicant quality to gauge the effectiveness of their branding efforts.
Employee engagement surveys can provide valuable insights into employee satisfaction and whether the company's culture and values are resonating with employees. High retention rates indicate that employees are satisfied with their jobs and are committed to the company's mission and values. Meanwhile, applicant quality metrics, such as the number of qualified applicants per job opening, can help HR determine whether the company's branding efforts are attracting top talent.
By analyzing these metrics, HR can identify areas of strength and weakness in their branding strategies and adjust their approach as needed. For example, if employee engagement levels are low, HR may need to invest more in training programs or employee development initiatives that align with the company's brand values.
Similarly, if retention rates are low, HR may need to re-evaluate their hiring practices or develop more effective communication strategies that reinforce the company's culture and values.
Final Thoughts
Since HR and marketing have begun to work much more in tandem than ever before, the opportunity to provide companies in any industry with outstanding marketing tools has never been greater. At Radix Branding Solutions, we understand the obstacles that come with establishing and building a brand name.
By creating high-quality, customizable promotional products, we can assist your clients in presenting a clear and concise brand identity and building a strong brand presence. The sales team and customer service representatives at Radix will provide them with the expertise and materials necessary to reveal their brand's valuable potential.
Contact Radix Branding Solutions today at www.radixbrandingsolutions.com or call the customer service team at (844) 749-5725!