From massive brand names like Nike to small independent businesses, people love to wear clothing that represents their favorite hobbies and interests. With our wide variety of t-shirt stylings, you can customize multiple different looks that customers will love to add to their own wardrobes. Place your logo front and center, on the back, or even on a breast pocket for terrific brand marketing.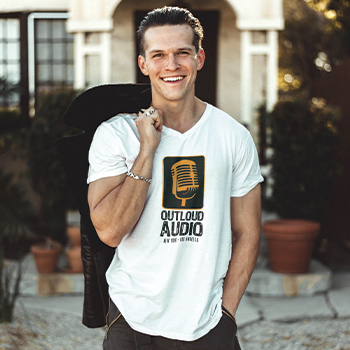 When the weather is cold or rainy, we reach for the most reliable coat or jacket we can find to stay comfortable. At Radix, we have a fantastic assortment of custom printed hoodies, zip-up jackets, and rain gear to give your customers shelter from the elements. Make sure to check out our unisex options for stylish outerwear everyone will enjoy!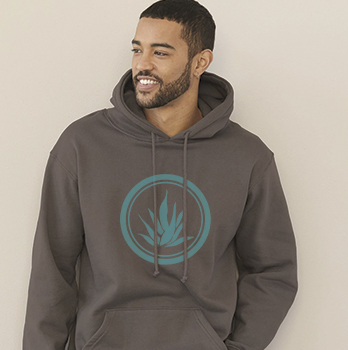 Polo shirts are the perfect combination of a relaxed fit and a professional appearance. Our customizable polos emphasize lightweight, form-fitting designs that always look crisp and never feel boxy or cumbersome. With a plethora of colors to choose from, create your own for both your loyal customers as well as your hard-working employees.

Through dedicated service and hard work, your kitchen staff and servers do as much to promote your brand as anyone. With our collection of customizable aprons, you can assist all of your employees in doing their job more efficiently and with less stress. From full to half size and with plenty of pocket options to choose from, your staff will help your business make an even more positive impression on your customers.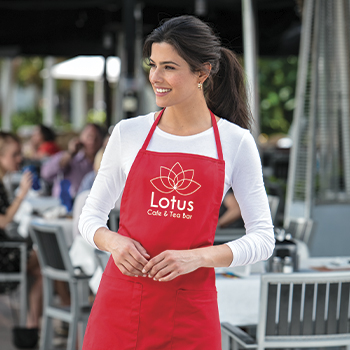 For many years, promotional hats have been one of the most popular and effective ways for companies to promote their brands with style. With our variety of customizable hats, you can create amazing merchandise that will turn heads and expand your customer base. From sports visors to comfy beanies, you can have customers representing your brand all year long.